Rugby World Cup France 2023 - The Stadiums
Rugby World Cup France 2023 - The Stadiums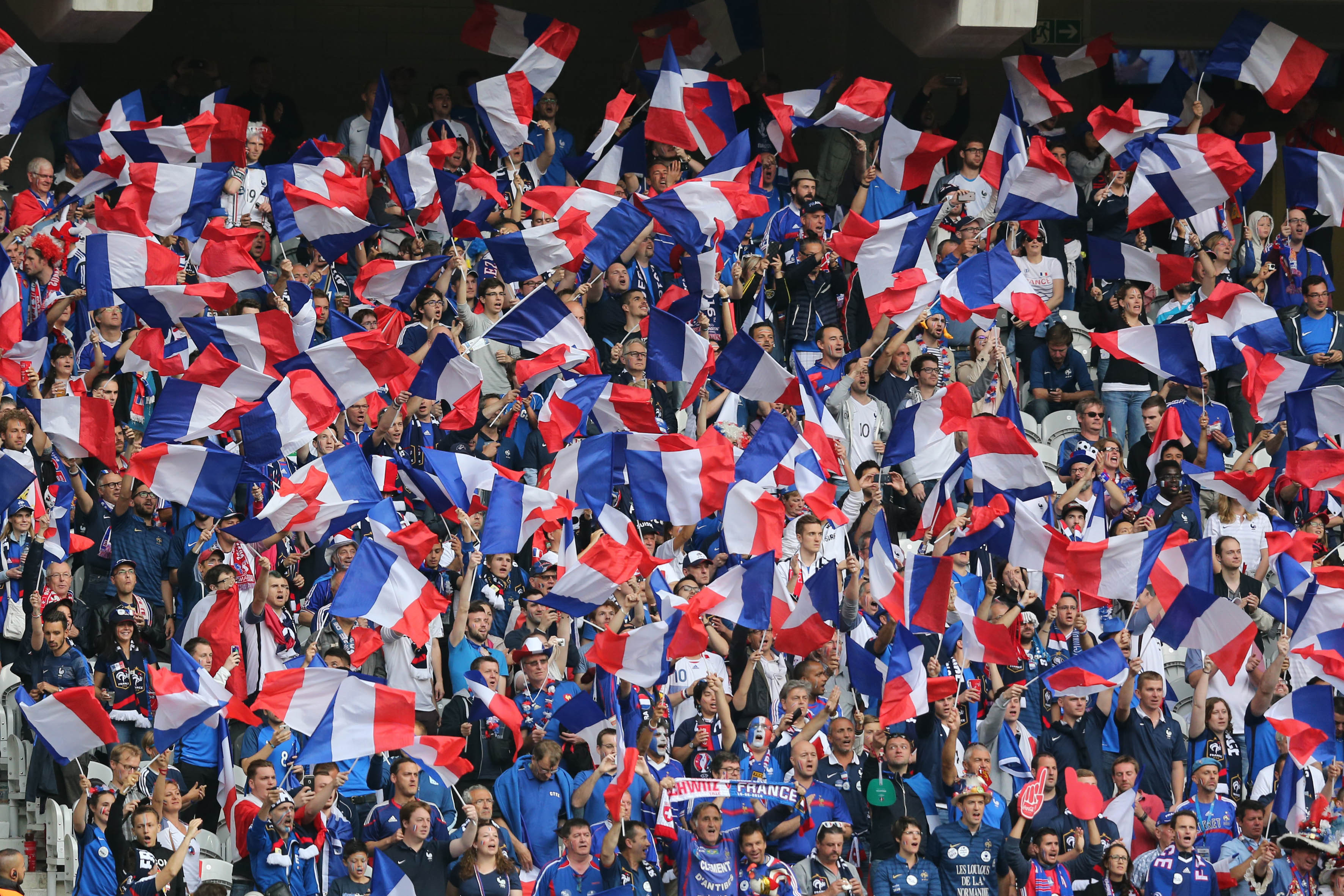 Paris
Paris' monument-lined boulevards, museums, classical bistros and boutiques are enhanced by a new wave of multimedia galleries, creative wine bars, design shops and tech start-ups.

Iconic Architecture
The cloud-piercing, wrought-iron Eiffel Tower, broad Arc de Triomphe guarding the glamorous avenue des Champs-Élysées, flying buttressed Notre Dame cathedral, lamplit bridges spanning the Seine and art nouveau cafes' wicker-chair-lined terraces are enduring Parisian emblems. Despite initial appearances, however, Paris' cityscape isn't static: there are some stunning modern and contemporary icons, too, from the inside-out, industrial-style Centre Pompidou to the mur végétal (vertical garden) gracing the Musée du Quai Branly, the glass sails of the Fondation Louis Vuitton contemporary-art centre, and the gleaming steel egg-shaped concert venue La Seine Musicale.

Glorious Food
France's reputation for its cuisine (the French word for 'kitchen') precedes it, and whether you seek a cosy neighbourhood bistro or a triple-Michelin-starred temple to gastronomy, you'll find that every establishment prides itself on exquisite preparation and presentation of quality produce, invariably served with wine. Enticing patisseries, boulangeries (bakeries), fromageries (cheese shops) and crowded, colourful street markets are perfect for putting together a picnic to take to the city's beautiful parks and gardens. A host of culinary courses – held anywhere from home kitchens to the world's most prestigious cookery schools – offers instruction for all schedules, abilities and budgets.

Stylish Shopping
The word 'Parisian' is synonymous with style, and fashion shopping is the city's forte. Paris remains at the forefront of international trends, and browsing emerging and established designer boutiques and flagship haute couture houses is a quintessential part of any visit. You'll also find hip concept and homewares shops, and resplendent art nouveau department stores, along with a trove of vintage shops and flea markets, atmospheric bookshops and dark-green bouquiniste stalls stocking secondhand titles along the riverbanks, adorable children's wear and toy shops, art and antique dealers, venerable establishments selling professional cookware, and, of course, gourmet-food and wine shops galore.

Artistic Treasures
With an illustrious artistic pedigree – Renoir, Rodin, Picasso, Monet, Manet, Dalí and Van Gogh are but a few of the masters who have lived and worked here over the years – Paris is one of the world's great art repositories, harbouring treasures from antiquity onwards. In addition to big hitters like the incomparable Louvre, the Musée d'Orsay's exceptional impressionist collection, and the Centre Pompidou's cache of modern and contemporary art, scores of smaller museums showcase every imaginable genre, a diverse range of venues mount major exhibitions through to offbeat installations, and there's also the city's vibrant street art.

Stadium: Stade de France, Saint-Denis
Capacity: 81,300
Date of construction: 1998 (last renovation in 2010)
Events hosted: 2016 European football championships; 1998 Football World Cup; 1999, 2007 Rugby World Cup; Six Nations rugby; 2003 World Athletics Championships

Marseille
Grit and grandeur coexist seamlessly in Marseille, an exuberantly multicultural port city with a pedigree stretching back to classical Greece and a fair claim to the mantle of France's second city. Once seen as somewhat dirty and dangerous, and lacking the glamour of Cannes or St-Tropez, this black sheep of the Provençal coastline has blossomed in cultural confidence since its 2013 stint as the European Capital of Culture. The addition of a brace of swanky new museums is just the outward sign of an optimism and self-belief that's almost palpable.

Marseille's heart is the vibrant Vieux Port (old port), mast-to-mast with yachts and pleasure boats. Just uphill is the ancient Le Panier neighbourhood, the oldest section of the city. Also worth an explore is the République quarter, with its stylish boutiques and Haussmannian buildings, and the Joliette area, centred on Marseille's totemic Cathédrale de Marseille Notre Dame de la Major.

Stadium: Stade Vélodrome, Marseille
Capacity: 67,400
Date of construction: 1937 (last renovation in 2014)
Events hosted: 1960, 1984, 2016 European football championships; 1998 Football World Cup; 2007 Rugby World Cup; 2017 Top 14 semi-finals

Lyon
Commanding a strategic spot at the confluence of the Rhône and the Saône Rivers, Lyon has been luring people ever since the Romans named it Lugdunum in 43 BC. Commercial, industrial and banking powerhouse for the past 500 years, Lyon is France's third-largest city, and offers today's urban explorers a wealth of enticing experiences.

Outstanding museums, a dynamic cultural life, busy clubbing and drinking scenes, a thriving university and fantastic shopping lend the city a distinctly sophisticated air, while adventurous gourmets can indulge in their wildest gastronomic fantasies. Don't leave the city without sampling some Lyonnais specialities in a bouchon – the quintessential Lyon experience.

Stadium: OL Stadium, Lyon
Capacity: 59,000
Date of construction: 2016
Events hosted: European Cup rugby finals 2016; 2016 European football championships

Saint-Étienne
Down-to-business St-Étienne, 62km southwest of Lyon, is drawing on its Industrial Revolution origins and its history of arms, bicycle, textile and ribbon production to reinvent itself as a 'design city'. And the change is noticeable. After almost 30 years of decline, the city is now looking optimistically towards the future, though it still preserves fascinating vestiges from its past, including an old coal mine you can visit not far from the town centre. There are plenty of other surprises as well, including several fascinating museums and a decent eating scene.

Stadium: Stade Geoffroy Guichard, Saint-Étienne
Capacity: 42,000
Date of construction: 1931 (last renovation in 2014)
Events hosted: 1984, 2016 European football championships; 1998 Football World Cup; 2007 Rugby World Cup; 2015 European Cup rugby semi-final

Lille
Capital of the Hauts-de-France région, Lille may be France's most underrated metropolis. Recent decades have seen the country's fourth-largest city (by greater urban area) transform from an industrial centre into a glittering cultural and commercial hub. Highlights include its enchanting old town with magnificent French and Flemish architecture, renowned art museums, stylish shopping, outstanding cuisine, a nightlife scene bolstered by 67,000 university students, and some 1600 designers in its environs.

In 2020, Lille will become the World Design Capital (the first French city to do so), with design agencies and other creative enterprises opening their doors to the public, and exhibitions and festivities throughout the year.

Thanks to the Eurostar and the TGV, Lille makes an easy, environmentally sustainable weekend destination from London, Paris, Brussels and beyond.

Stadium: Stade Pierre Mauroy, Lille
Capacity: 50,000
Date of construction: 2012
Events hosted: Davis Cup final 2014, 2017; 2016 European football championships; 2015 European basketball championships; 2017 world handball championships

Nantes
You can take Nantes out of Brittany (as when regional boundaries were redrawn during WWII), but you can't take Brittany out of its long-time capital, Nantes (Naoned in Breton).
Spirited and innovative, this artsy city on the banks of the Loire has a history of reinventing itself. It was founded by Celts around 70 BC and in AD 937 it joined the duchy of Brittany. The Edict of Nantes, a landmark royal charter guaranteeing civil rights to France's Huguenots (Protestants), was signed in Nantes by Henri IV in 1598.

By the 18th century Nantes was France's foremost port, and in the 19th century – following the abolition of slavery – it became an industrial centre; the world's first public transport service, the omnibus, began here in 1826. Shipbuilding anchored the city's economy until the late 20th century and when the shipyards relocated westwards to St-Nazaire, Nantes transformed itself into a thriving student and cultural hub.

Stadium: Stade de la Beaujoire, Nantes
Capacity: 37,500
Date of construction: 1984 (last renovation in 2015)
Events hosted: 1984 European football championships; 1998 Football World Cup; 2007 Rugby World Cup

Bordeaux
An intoxicating cocktail of 18th-century savoir-faire, millennial hi-tech and urban street life, France's sixth largest city is among Europe's most exciting and gutsy players.

Art & Architecture
This is the world's largest urban World Heritage Site, cradling half the city (18 sq km) in its Unesco-listed treasure chest. From the elegant symmetry of place de la Bourse, palaces strung with stone-sculpted mascarons (faces), to tree-shaded boulevards laced with hôtels particuliers (mansions) built for 18th-century wine merchants, Bordeaux architecture is world-class. Contemporary architects continue the trend for excellence, with breathtakingly wild and beautiful creations resembling giant wine decanters, gleaming white pebbles, all sorts. An interesting portfolio of art museums embracing all periods and genres is the icing on the cake to this magnificent architectural heritage.

Riverside Riches
Striding through Bordeaux on its leggy route north past traditional wine-producing chateaux to the Atlantic Ocean, the River Garonne is never far away. From this Gallo-Roman city's golden past as medieval wine trader and key port in Europe during the Age of Enlightenment, to the prestigious vineyards and vibrant quayside culture the river fuels today, the Garonne has been the city's lifeline since birth. Be it strolling, jogging or cycling along the silky-smooth water's edge in a loop from Left to Right Bank, lounging over drinks on a riverside terrace or cruising along the water, Bordeaux's riverside riches merit your full attention.

Gastronomy & Fine Wine
This is a wine capital hemmed in by green, sun-drenched vineyards. Viticulture here is an ancient art and tradition bearing its own unique trademarks and no other vineyards in the world produce as much fine wine. Best up, from celebrated premiers crus aged for years to the very first vin nouveau cracked open at festivals after the autumnal harvest, dégustation (tasting) is an intrinsic part of daily life. Paired with the city's exceptional dining scene – a sassy mix of traditional French kitchens, experimental neobistros, creative fusion restaurants, food trucks and barista-run coffee shops – there is no tastier marriage. Santé!

Bordelais Art de Vivre
It's hard to believe that this was a city that fell under British rule for three hundred years (from the coronation of Henry of Aquitaine as King Henry II of England in 1152). Staunchly Bordelais to the last breath, Bordeaux enjoys an overwhelming sense of local pride and savoir faire. Innovation is her middle name and a high-spirited, university-student population bolsters the compelling undercurrent of creativity rippling through the city. Peppering a tramline with monumental pieces of contemporary art, partying in a WWII submarine bunker, and dancing on a barge at the industrial wet docks is all second nature to this natural bon vivant.

Stadium: Stade de Bordeaux, Bordeaux
Capacity: 42,000
Date of construction: 2015
Events hosted: 2016 European football championships

Nice
With its mix of real-city grit, old-world opulence, year-round sunshine, vibrant street life and stunning seaside location, no place in France compares with Nice.

Mediterranean Magnetism
Before everything else, there was the sea, and the Mediterranean climate – the twin factors that made Nice a tourist magnet as early as the 1700s. Look around and you'll find the same elemental attractions that drew Europe's belle-époque aristocrats to promenade along the waterfront in horse-drawn carriages. Even now, nothing compares to the simple joy of a balmy beach day interspersed with a spot of people-watching astride the Promenade des Anglais' famous blue chairs. Whether you're skating, kayaking, swimming, sprawled on a beach lounger or transfixed by sunset over the ever-present Med, it's all still happening by the water.

The Italian Influence
For any lover of French and Italian culture, Nice is the perfect hybrid. Long affiliated with Piedmont and Liguria to the east, Savoy to the north and Sardinia to the south, this city only joined France in 1860 and has always kept one foot in Italy. The Italian influence remains palpable everywhere, in Vieux Nice's tall-shuttered, ochre-hued buildings that look airlifted straight in from Portofino, in the fresh pasta shops on every corner and even in the football cheer Issa Nissa! (Go Nice!), shouted in the local Nissart dialect that's been coloured by Ligurian Italian as much as Occitan French.

City of Artists
The Côte d'Azur has ensnared many a visitor with the beauty of its light. Not least Henri Matisse, who came here to convalesce from bronchitis. When the sun finally emerged after a month of wintry drizzle, Matisse was so smitten that he made Nice his home for the next 37 years. Chagall, Picasso and Renoir also fell in love with this place, and Nice was later home to the influential avant-garde École de Nice. Art museums abound throughout the region, but Nice's three superstars – the Musées Matisse, Chagall and d'Art Moderne – are reason enough to justify an aesthetic pilgrimage here.

Eating Niçois-Style
Bring your appetite when you come to Nice. This city is meant for epicures. It all starts at Vieux Nice's Saleya market, where small producers from the Alpine foothills bring in a bounty of fresh produce, and top chefs from surrounding restaurants shop right beside tourists. The city celebrates its uniqueness with street snacks like socca (chickpea pancakes), pissaladière (caramelised onion tart) or tourte de blettes (chard, raisin and pine nut pie), while its countless cosy bistros serve everything from hearty Provençal beef stew to true salade niçoise to pasta with pistou, and from fresh lemon tart to vegan cheesecake.

Stadium: Stade de Nice, Nice
Capacity: 35,000
Date of construction: 2013
Events hosted: 2016 European football championships

Toulouse
Ochre rooftops and blushing brick churches earned Toulouse the nickname 'La Ville Rose' (The Pink City). Its enchanting Vieux Quartier (Old Quarter) is a dreamy jumble of coral-coloured shopfronts and churches. Beyond the old town, Toulouse sprawls into France's fourth-largest metropolis. It's an animated, hectic place, but Toulouse – nestled between a bend in the Garonne River and the mighty Canal du Midi – is invigorated by its waterways.

Toulouse has one of the largest universities outside Paris: at its core this southwestern French city is home to students and scientists. French aeronautical history continues in the Airbus factory outside town. But Toulouse knows how to have a good time, whether in teeming food markets, salons de thé or the thick of its smouldering jazz, techno and rock scenes. From the tips of dusky pink spires to its loudest bars, time spent in Toulouse truly has a rose-tinted sheen.

Stadium: Stadium de Toulouse, Toulouse
Capacity: 33,150
Date of construction: 1937 (last renovation in 2015)
Events hosted: 2016 European football championships; 1938, 1998 Football World Cup; 1999, 2007 Rugby World Cup; French national rugby finals
---