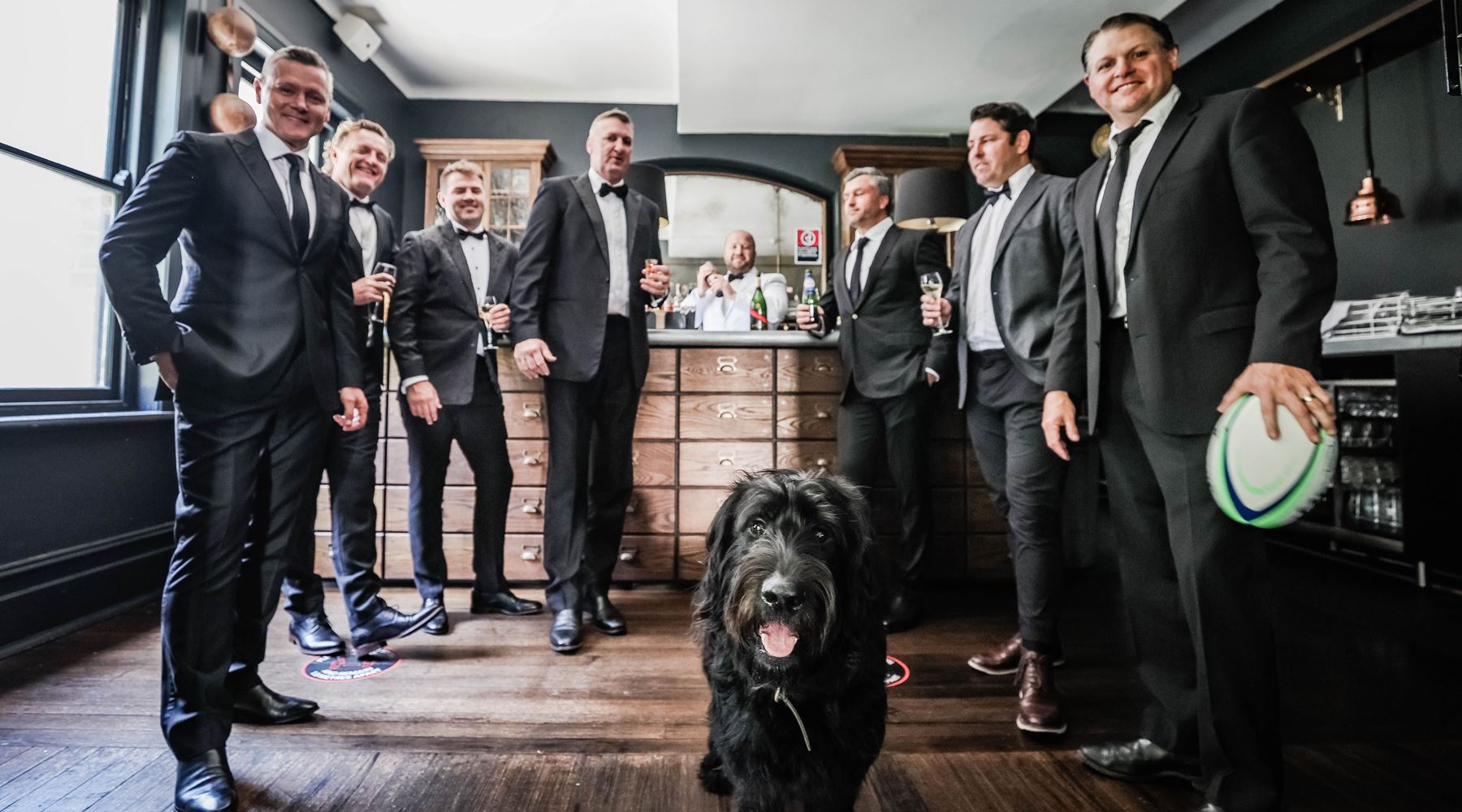 Each of our tours includes a former Australian player or rugby aficionado to offer insight to the tournament, the players and country as well as share a few beers and laughs along the way!
We have hand picked these hosts for their likeability & what they can offer all our tour groups. While many of them played in France & speak French, all of these tours will also include a local French speaking tour guide to assist the group. So whichever tour you decide to join - you know you will be in good hands.
After making one of Australian rugby's most famous debuts in Sydney against the Lions in 2001, Justin went on to earn 34 international caps. He played with the Brumbies and Waratahs in Australia before stints with Ulster, Bath and Narbonne. Justin leads our Chateau Experience tour based in Midi Pyrenees and Languedoc Roussillon regions, where Justin lived, played and coached rugby.
Matt earned 45 test caps between 2003 and 2009 and in Super Rugby played with the Waratahs and Western Force. After injury prevented him joining Biarritz Matt ended his career with a Shute Shield premiership with Eastwood in 2011. Matt will lead our pool stage Explorer tour in France.
Benn earned 72 Australian test caps and made 151 appearances for the Waratahs including as part of the title-winning 2014 side. Always popular - Benn was voted the 2009 Wallaby of the year - he will have plenty of stories as he leads our Getaway pool stage tour and Voyager tour from the quarter finals to the final.
After being selected for the Australian schoolboys and under 21 sides Peter played for the Brumbies and Waratahs in Super Rugby before coaching the Sydney Stars in 2015. Peter leads our Expedition tour covering all of Australia's pool stage games.
Drew represented Australia 71 times between 2005 and 2016 including at the 2007 and 2015 Rugby World Cups. He spent four seasons in France with Toulon alongside Matt Guiteau. Drew will host our Gallivant tour from the quarter finals through to the final.
After playing nine seasons with the Sydney Roosters in the NRL Ryan joined the Western Force in 2007 from where he played 19 tests for Australia. After playing the 2011 season with the Waratahs Ryan moved to France where he played with Perpignan and Racing Metro 92. In France Ryan will join Drew Mitchell leading our Gallivant tour.
Matt played 81 tests for Australia scoring 878 points. Matt was a big part of many of Australia's greatest achievements including the 1999 Rugby World Cup, a win over the Lions in 2001 and consecutive Bledisloe Cup titles. Matt leads our Jaunt tour taking in the semi finals and final of Rugby World Cup France 2023.
Adam Ashley-Cooper - Quest Tour
Adam earned 121 international caps for Australia including playing at the 2007, 2011, 2015 and 2019 World Cups. In Super Rugby Adam played for the Brumbies and Waratahs before joining Bordeaux in France for three seasons. Most recently he won a Major League Rugby title with the LA Giltinis. Adam will host our Quest tour visiting Bordeaux and Biarritz between the semi-finals and the final.
Matt represented Australia 103 times between 2002 and 2016 including appearances at the 2003, 2007 and 2015 World Cups. Matt played for the Brumbies and Western Force in Super Rugby before spending seven seasons in Toulon. He has since played domestically in Japan and the US. Matt will lead our Rambler tour taking in the semi finals and final of Rugby World Cup France 2023.
Our 51-night
Odyssey tour
will have access to our ex-player hosts as the tour takes in the pool and knock-out phases of the tournament. Meanwhile our
Agriculture Study tour
will include insights from Matt Dunning, Benn Robinson and Peter Playford on match weekends and be accompanied by our tour leaders Tom Redden and Jack Farrer throughout our travels.